Storing your wine at home
Experience the full enjoyment of your wine collection within the comfort of your home.
Storing wine commercially—in bond or otherwise—isn't cheap, and if you are not storing for investment purposes it can be quite awkward, as retrieving the odd case or bottle often incurs charges and is a barrier in itself to enjoying your wine. However, it is essential that wine is stored in optimal conditions, and this is where London Wine Rooms can help you.
Some of our clients store partly in bond and partly in a home wine room for wines ready for drinking. Other clients prefer to have their entire collection at home, which tends to suit the oenophile who collects to host or for personal consumption. Maybe you like to review your collection and consider what to add to it, or you may wish to wander through to pick out the optimal bottle of wine to suit your dinner party menu. Or your wine room might be a destination for tastings with friends.
Our discussions with first-rate producers have helped us develop our designs, which offer a very different storage perspective to the overgrown fridges or fridge rooms that often seem to be specified in homes.
Whatever your needs, our bespoke design service will create the perfect wine room for your collection and the way you use it.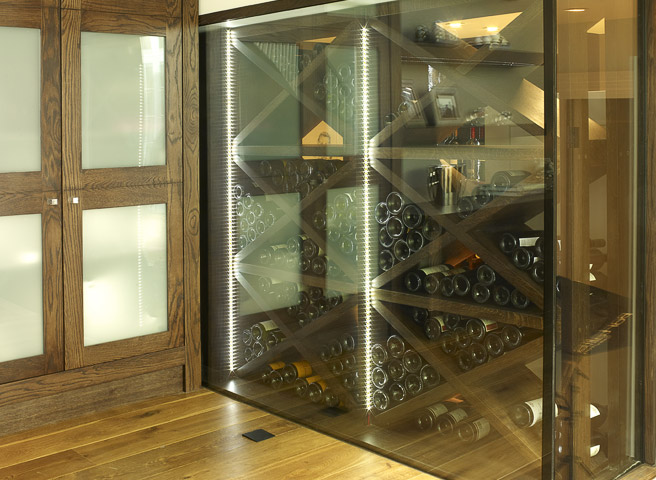 For more information or a quote, call us on 0208 877 0555, or leave your details below and we'll get back to you:
Address
London Wine Rooms Ltd
Marina Studios
Chelsea Harbour
London
SW10 0XD
Email
info@londonwinerooms.co.uk