Passive and active wine rooms
Creating the perfect environment for wine to be preserved and naturally age.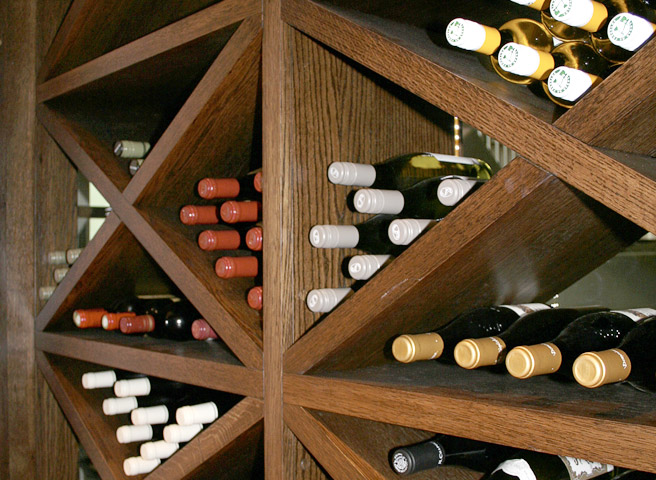 Wine cellars divide into two types, active and passive… What's the difference? And why does it matter?
A passive wine cellar is the traditional wine cellar: the same as the original producer will have used. Passive cellars use the ground temperature to regulate the cellar, as deep down the ground temperature doesn't change much. The advantages of a passive wine cellar are that there are no ongoing running costs and there is no air conditioning to service. However, they do need more careful design with regard to potential points of heat transfer, and how the cold surface of the surrounding ground is going to connect to the cellar volume without introducing uncontrolled humidity. It is usually necessary to have some degree of humidification in domestic passive cellars, to stop corks drying out and decelerate ullage. In some cases we do provide a small backup chiller so that any seasonal variations can be flattened out.
Active wine cellars are more common in basement conversions and other retro-fitted areas of the home. They are quite simply a well-insulated room with a special chiller unit fitted. Because of their suitability within basement conversions they are frequently designed with an insulated glass wall separating them from a cinema room or media room, with joinery grade racking and bespoke LED lighting. These feature wine cellars are the perfect combination of excellent storage conditions and constant access, and are a stunning visual addition to an entertaining space.
For more information or a quote, call us on 0208 877 0555, or leave your details below and we'll get back to you:
Address
London Wine Rooms Ltd
Marina Studios
Chelsea Harbour
London
SW10 0XD
Email
info@londonwinerooms.co.uk